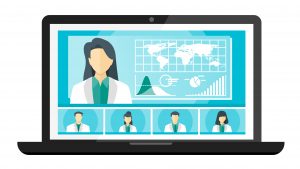 At the ISCD, we rely on support and involvement from our members around the world! We are fortunate to have dedicated professionals serving in leadership positions, on our various committees and as expert contributors for our member resources. We thank all who are currently and have previously served in a volunteer capacity to further our mission at ISCD. Serving on an ISCD committee can be a great way to network with colleagues around the globe.
We would like to share our current volunteer opportunities and invite those members interested in getting more involved to submit their interest in the following areas:
Continuing Medical Education (CME) Reviewers – The CME activities provided by the ISCD are for the purpose of increasing physician knowledge, competence (skills), and/or performance (practice), and to assist physicians with state re-licensure, maintaining ISCD Certification, maintenance of specialty board recertification, and approval of hospital privileges. The role of the CME reviewer is crucial to ensuring that ISCD can continue to offer these activities in a fair and balanced manner.
Seeking: ISCD members who have no conflicts of interest (can join as a new member)
Anticipated Commitment: The typical commitment involves reviewing 5-10 activities per year. All reviews are completed online.
Facility Accreditation Committee – The Facility Accreditation Program (FAP) of ISCD is the premier accrediting body in the field of skeletal health assessment and the leader in DXA quality recognition through the program's certificate of endorsement and seal of accreditation. The ISCD Facility Accreditation Program contributes to improved skeletal health through continuous quality and performance improvement in the field based on current scientific knowledge.
Seeking: ISCD members certified as CCD, CBDT or CDT(can join as a new member)
Anticipated Commitment: Facility Accreditation Committee members can anticipate an average of 24 hours of committee work annually.
Marketing, Communications and Membership Committee – This committee supports the growth and development of ISCD's global presence and reputation in the field of Skeletal Health as well as our network of professional membership. Committee members may take an active role as content experts to support member benefits, marketing efforts and engagement within interest groups. This working committee serves as a sounding board for the ISCD leadership in guiding decisions that support ISCD's long term goals as a Society.
Seeking: ISCD Members
Anticipated Commitment: The typical commitment is estimated to be 4-6 meetings per year via Zoom and potential project work outside of meetings.
Ask the Expert Volunteers – Expert Volunteers support the success of our "Ask the Expert" Member benefit by providing expertise and advice to members who have questions regarding technical guidance, treatment, best practices and beyond.
Seeking: ISCD members certified as CCD, CBDT or CDT (can join as a new member)
Anticipated Commitment: Experts could expect to answer 2-3 questions weekly via our ISCD website portal (Training will be provided).
Get Involved! 
How to Get Involved: All volunteer positions listed above are open to current ISCD members. If you would like to renew your membership or rejoin as member, please click here! For more information and to express interest in involvement in any of the above opportunities, please click here to submit your selection.