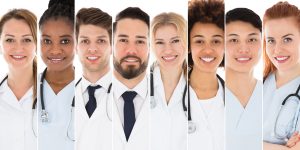 More Choice, More Value!
We are thrilled to announce the launch of a new membership model at ISCD. In response to requests from our members, we are now offering a tiered membership model. This new model was designed to provide our members with affordable packages to utilize the benefits you find most valuable. Starting with our November renewals, members will now have three options to choose from when renewing their memberships.
What's changing?
Variety in membership levels, tiered pricing with corresponding benefits
More choice – you pick the level that suits you best for your engagement with ISCD
We've added interest groups for members to network with each other regarding trends in the field
A more modern member interface – with the launch of our new website, we have made some major improvements in our member portal to make your experience as a member more responsive and easier to navigate
What's staying the same?
Our commitment to our members – you will receive the same quality benefits and service from our ISCD staff and volunteers
Quality benefits – Our NEW ISCD Learning Center has made it easier than ever to take advantage of online learning opportunities with new offerings being added regularly
Memberships will still be renewed on an annual basis – with our new MY ISCD member interface, this is faster and easier than before!
Click here to see more details regarding the benefits offered at each membership level.