On-Demand Learning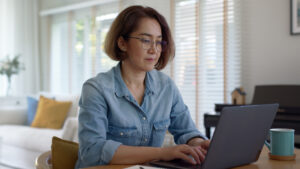 As busy professionals, we understand it can be difficult to schedule your continuing education. To support your professional development, ISCD provides a variety of on-demand offerings in the ISCD Learning Center throughout the calendar year. The on-demand offerings are an included benefit for full and professional ISCD Members as well as those who are currently enrolled in our Maintenance of Certification (MOC) program.
Certified with ISCD? The credits earned by taking our on-demand offerings are automatically added to your education transcript and count toward the 35 credits needed to recertify. New opportunities to earn credit continue to be added to the course catalog.
Current On-Demand Offerings
Trabecular Bone Score (TBS) Introduction 2022
Overview: Trabecular Bone Score (TBS) has recently become an additional analysis that can be undertaken using the DXA scans. The purpose of this lecture is to provide an overview of TBS, along with guidance in the short term, before there is an official ISCD position statement established from the 2023 Position Development Conference.
Utility of DXA Monitoring in Clinical Practice
Overview: DXA is critical to the assessment and management of patients with osteoporosis. We will review the current evidence on the benefits and limitations of serial DXA assessment in clinical practice.
Overview: Despite long-held assumptions, osteoporotic fracture is a major cause of morbidity and mortality in men as it is in women. We will review the most recent evidence supporting the diagnostic and therapeutic management of osteoporosis in men.