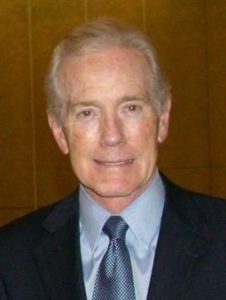 Harry K. Genant, MD
(1942-2021)
We at ISCD join our colleagues in the field and Associations around the world in mourning the loss of Dr. Harry Genant. As a leader in the field, it is with great sadness that we acknowledge his passing and with great respect and gratitude that we honor his legacy in Musculoskeletal Health. A number of our ISCD Members and volunteer leadership have worked directly with and or studied under Dr. Genant and we wanted to share with you some of the heartfelt tributes that have been created to honor his memory.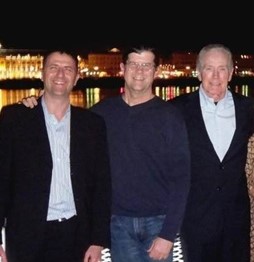 Title: The passing of the Baton – in memory of Professor Harry Genant MD
John Shepherd PhD CCD and Didier Hans PhD, MBA, CCD
It is with sadness that we report the passing of Professor Harry Genant MD, one of the most influential contributors to the field of musculoskeletal imaging including osteoporosis. Dr. Genant died suddenly on January 14, 2021. Dr. Genant was more than just a friend and colleague. He was an inspiration to many of us through his research papers, leadership roles, and mentorships. He knew how to extract the best of each of us but not for his own benefit as humanity and humility were his leitmotif. Many, including ourselves, consider Dr. Genant responsible for the successes we have had in our professional endeavors and even being in bone research at all. He was an intelligent, creative, and energetic researcher and leader, with a quick grasp of the complexities of performing research in academia and in a competitive business environment. Dr. Genant's expertise in musculoskeletal imaging was tremendous with key achievements throughout his never-ending career. Particularly, his influence in the field of bone densitometry and the ISCD goes back many years at the dawning of quantitative computed tomography, (QCT) and then dual-energy X-ray Absorptiometry (DXA).
Read full tribute in the JCD Download pdf
---

We, at the Asia-Pacific Fragility Fracture Alliance (APFFA), were greatly saddened to learn of Professor Harry K. Genant's sudden and unexpected passing. We wish his family an abundance of happy memories of his life and comfort as they grieve his loss.
Harry was a giant in our field. Over the course of four decades, he set the standard for imaging in the service of bone health. He was a key contributor to various landmark trials, and a pioneer in developing new imaging strategies.  Even more, he was a leader in linking imaging to biomechanical performance, aiming ever to improve the predictive power of imaging data. He was also an accomplished and generous teacher and mentor who helped to launch the careers of many distinguished investigators and leaders in our field.
View full tribute and video
---

We are writing with the news that our long-time colleague, mentor, teacher, and friend Harry K. Genant, MD, passed away peacefully at his home in Napa on January 14.
Many of us knew Harry as a charismatic and entrepreneurial physician scientist who inspired, with his enthusiasm and brilliance, collaborators from around the world for nearly half a century. His trainees and colleagues will remember him as a generous and convivial host at his Tiburon home where many occasions and professional milestones were celebrated over the years. To his family, he was a devoted husband to Gail Genant, MD, his wife of 52 years; cherished father to Laura, Jonathan, and Justin; and proud grandfather of five.
Read full tribute