Save the date for ISCD's 2023 Annual Meeting
March 28 – April 1, 2023
Renaissance Chicago North Shore Hotel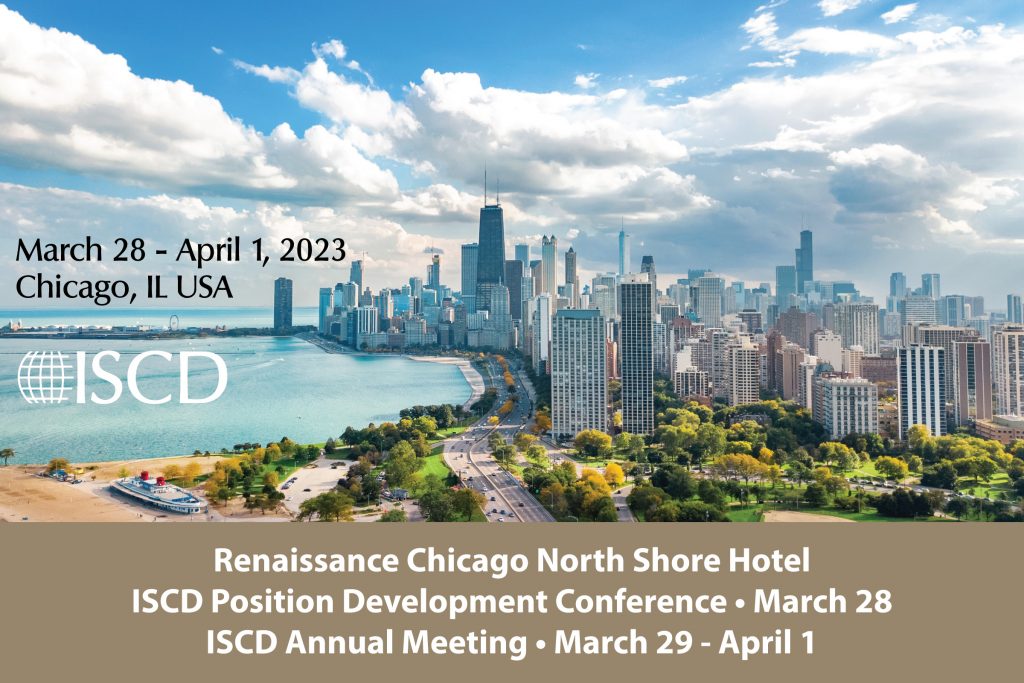 We are looking forward to being back in-person for our 29th ISCD Annual Meeting. We hope you will join us in Chicago, IL for our Annual Meeting, our hallmark educational courses in advance of the annual meeting and our Position Development Conference on March 28.
To learn more about our 2023 ISCD Position Development Conference (PDC), please click here to read about this year's selected topics and the latest update from Christopher R Shuhart, MD, MHA, CCD, Position Development Conference Chair.
Our Annual Meeting Planning Committee has begun the planning process and we will be sharing more information in the late summer/early fall.